FläktGroup is one of the market leaders in Indoor Air Quality and Critical Ventilation Solutions. Since 1909, FläktGroup has been a company that cares about our shared environment and the people around us. Indoor ventilation solutions affect everyone – whether you see their products or not.
Today FläktGroup delivers products all over the world. They have sales in 65 countries, manufacturing in Europe, Asia, and the US. FläktGroup has more than 3500 dedicated and proud employees delivering one of the most comprehensive offerings in the market. See how Zure's Managed Azure service has enabled FläktGroup to consolidate and significantly reduce their business risk, optimize their costs and rightsize their Azure resources.
"Rather than a supplier, we were looking for a partner who could support us and teach us in our cloud adoption. Zure was the perfect choice for us." 

Jesse Lahtela, Director Central IT Infrastructure, FläktGroup 
Challenge
FläktGroup is a global company which was operating a large traditional on-premises environment. Their traditional on-premises architecture didn't serve their global business and organizational structure. The group had IT professionals in several different countries, and they all had their own budgets and responsibilities. Additionally, they didn't have proper visibility into where all their servers were located, which increased their business risk significantly. Access management and expense tracking were difficult because of the existing architecture, and it didn't serve the group's multi-country centralized IT.
FläktGroup had a small environment on Microsoft Azure and had identified a need for an experienced specialized partner for the cloud adoption to guarantee a controlled migration and a sustainable cloud strategy. Together with Zure, FläktGroup decided to renew the whole architecture and future-proof their business by more comprehensively migrating to the cloud and expanding their Azure environment. Most traditional on-premises data centers were to be replaced with Azure technologies.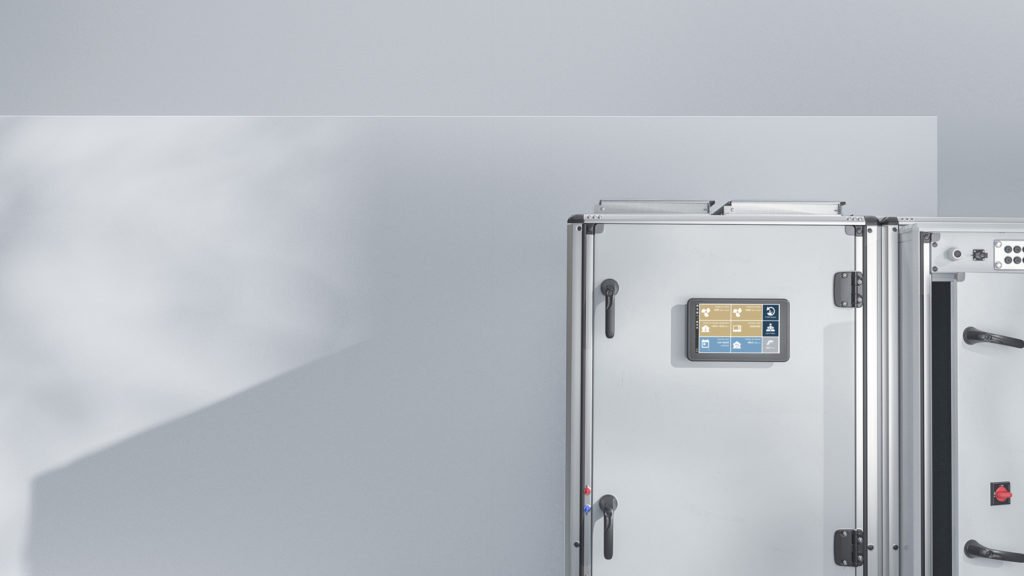 Goal
FläktGroup aimed to modernize and future-proof their IT solutions by extending their Azure environment. Cloud migration would also play a major part in their cost-tracking and cost-optimization ambitions. FläktGroup wanted to improve visibility, transparency, and control over their IT environment. This would be done by moving away from the traditional on-premises environment with data servers and responsibilities scattered all over the organization to modern cloud solutions with modern policies and optimized resources.
Implementation
The initial framework for FläktGroup and Zure's cooperation was to provide consulting and offer specialized expertise and support in Azure-related topics whenever it was needed. Soon after starting the with consultancy, the partnership quickly evolved into Managed Azure service. Zure began to manage and govern FläktGroup's whole Azure environment, and a more comprehensive cloud migration started.
The migration to Azure started by transferring workloads into FläktGroup's existing Azure environment. Zure worked with FläktGroup to get the best possible set of policies and governance in place to ensure smooth and effective operations in their cloud environment. The new governance model is aligned with the Cloud Adoption Framework (CAF) and Microsoft's current best practices and is fully tailored to FläktGroup's needs. New landing zones delivered using IaC (Infrastructure as a Code) help FläktGroup to deploy, use, and scale their Azure environment effectively.
200 of FläktGroup's most critical on-premises servers and services are now being assessed to migrate and moved to Azure. Some servers and applications will be migrated as a lift-and-shift service while others are going through thorough code assessment for much deeper analysis with tailored migration plans and modernization tracks.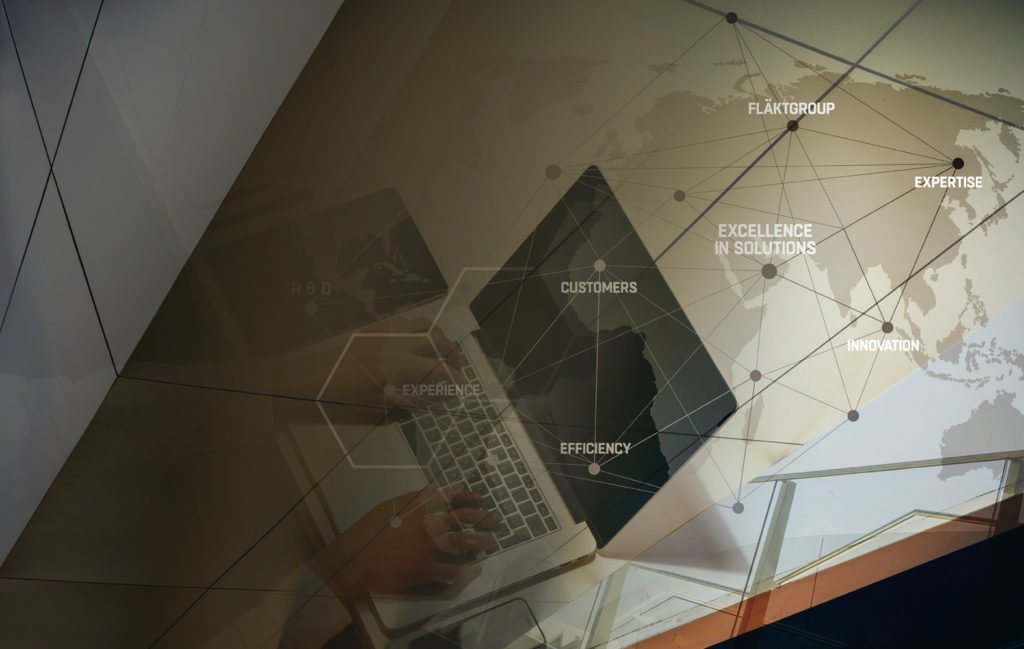 As a large global company, FläktGroup has overlapping IT processes and services which need to be streamlined. Zure helps FläktGroup's different teams to help them plan and implement efficient and effective processes and projects. Zure also provides FläktGroup with cloud capacity as a part of their major cost-saving ambitions. Cloud capacity management is crucial to a cost-effective IT strategy. As Zure is one of few Tier 1 Cloud solution providers in Finland, using us as for Azure capacity allows FläktGroup to right-size their cloud and effectively control and lower their cloud costs.
The cooperation has grown into a comprehensive partnership since its beginning. Today, Zure works as an extension of FläktGroup's Cloud Center of Excellence. This means that the management and development of FläktGroup's architecture and IT are done together for the greatest results. Sparring and testing new solutions and ways of working with an open mind has allowed FläktGroup to take huge leaps on its cloud journey and improve its cloud IT operations significantly. The successful cooperation and FläktGroup's open-minded approach to new development ideas have created excellent results and the cooperation has expanded greatly as a result. During the years the cooperation has covered application modernization, piloting new services such as Azure Virtual Desktop, and many other small development projects.
Issues during the cloud journey
 Thanks to FläktGroup's solution-oriented and pro-development mindset, the project has faced a minimal number of issues. As the cooperation started, some challenges were harder to solve on Microsoft Azure and some features were challenging to crank up. During the cooperation, Azure has grown and improved its capabilities extensively which means that today, even some of the toughest business challenges are a lot easier to tackle with Azure's services and features.
Achieved benefits
 One of the most important goals for the cooperation has been to decrease FläktGroup's business risks, optimize costs, automate management routines, and set up common ground rules for management. Initially, FläktGroup had limited data and limited visibility into where all their business-crucial datacenters were located. With Zure's Continuous Improvement and Services, they have been able to consolidate and significantly reduce their business risk as well as optimize their costs by utilizing Azure Reservations among other things. Spending has been reviewed from several perspectives to reduce costs and rightsize FläktGroup's Azure resources.
 As part of more comprehensive cost optimization, Zure has helped FläktGroup gain better insight into their spending by creative Power BI reports for visualization of their business-crucial data and more comprehensive visibility over their cost structure. Tags have been utilized in the management architecture to track spending and costs per location site.
"We have been very satisfied with Zure. I believe that both parties have benefitted and learned from the partnership, and it has resulted in us having a comprehensively better environment." 

Jesse Lahtela, FläktGroup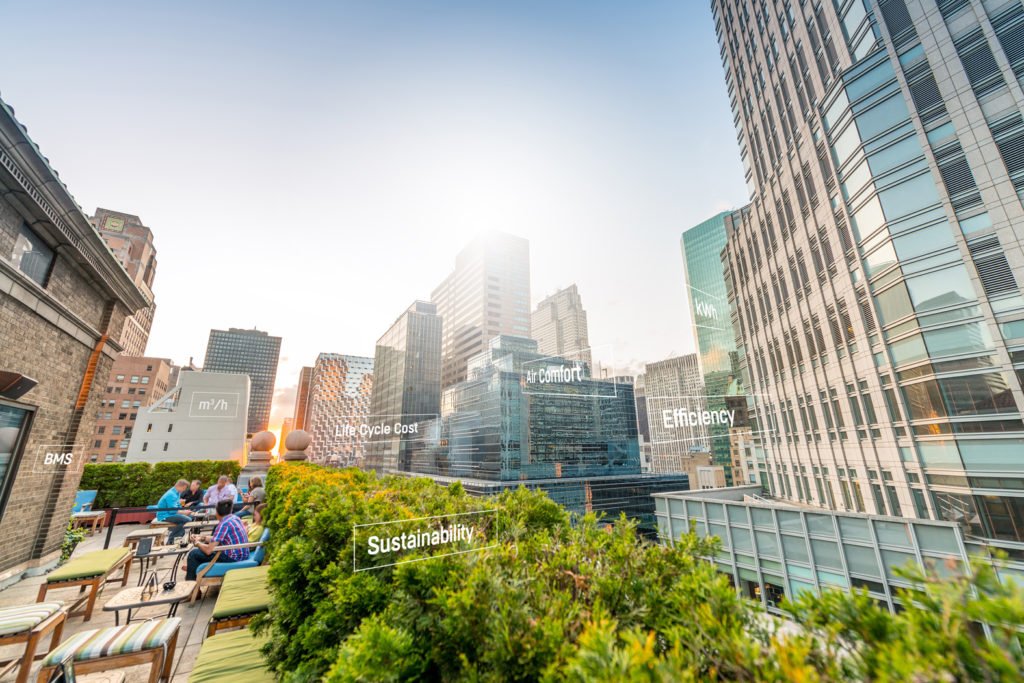 Plans for the future
 The journey started with Azure consultancy and Managed Azure but has since covered a wide range of diverse cooperation in addition to the continuous improvement and services framework. The partnership will continue to expand to new areas of Zure's expertise and will include application modernization and deploying DevOps methods. DevOps will help FläktGroup's developers and their development teams to create more cost-effective and efficient development and IT functions.
Zure aims to be FläktGroup's comprehensive partner and a forward-thinking and productive extension of their Cloud Center of Excellence.
"For me, Zure is the perfect mix of relaxed, good mood and super skills!"

Jesse Lahtela, FläktGroup
Our role
FläktGroup receives a lot of praise from Zure's team of experts. The cooperation has been very exciting and pleasant it has been very satisfying to see results. As the cooperation has progressed into a longer partnership, we have gotten to know the customers and their challenges. This is a major advantage in building a relationship where the focus is more on getting things done and making an impact rather than on contract details that could hinder progress.
FläktGroup's willingness and capability to make investments that won't give immediate payoff but will be well worthwhile in the long run has been the most crucial enabling factor for successful cooperation and partnership. FläktGroup has had a very openminded approach towards improvement suggestions and all suggestions for new solutions that would improve their cloud capabilities and reduce risks and costs.
It has been professionally rewarding and interesting to Zure's CIS experts to revamp the whole managed Azure architecture of a large global corporation and its IT environment. The wide range of cooperation and the vast potential in FläktGroup's environment and global organization has been a great opportunity to be creative and use expertise broadly. Helping the customer to make the right choices and see them pay off and give results has been very inspiring.
"With such a wonderful customer with huge potential, who knows what we're going to come up with next!"

Juval Nadav, Continuous Services Lead, Zure
Read more about our Continuous Improvement Services and Managed Azure and let's get in touch!