Working with Zure has been a pleasure and everything has gone smoothly and according to plan.

Petteri Pasanen, Group Head of IT Operations, Colosseum Dental Group
Colosseum Dental Group (CDG) operates more than 650 dental clinics and 50 labs in 11 countries. They wanted to better understand the end-customers' experience and level of satisfaction with the service provided at each clinic. Colosseum Dental Group chose Zure as their partner for building an integration solution that would transfer data between a Net Promoter Score (NPS) platform, and patient management systems of dental clinics from all eleven countries.
Challenge
In order to gain a better perspective into their end-customers' level of satisfaction and experience at their dental clinics, Colosseum Dental Group wanted to utilize automated NPS surveys. Colosseum Dental Group has grown at a fast pace in recent years and the group has acquired several new dental clinics. This meant that the group's customer data was spread across several different databases and customer information systems.
Colosseum Dental Group chose an NPS software, but they still needed a solution that could transfer data between the NPS tool and their customer databases. The data required for the NPS process was spread on several databases of different dental clinic chains from different countries owned by the group. In addition, the data required to be converted into a unified format from all different databases for the NPS survey to be sent to the right customer at the right time.
Goal
Colosseum Dental Group is going through a digital transformation. As a part of this transformation, the company wanted to decrease the amount of manual labour and automate their NPS process. Colosseum Dental Group wanted a better insight into customer satisfaction and at the same time build a data ecosystem where crucial business data would be transferred in a simple format securely and reliably.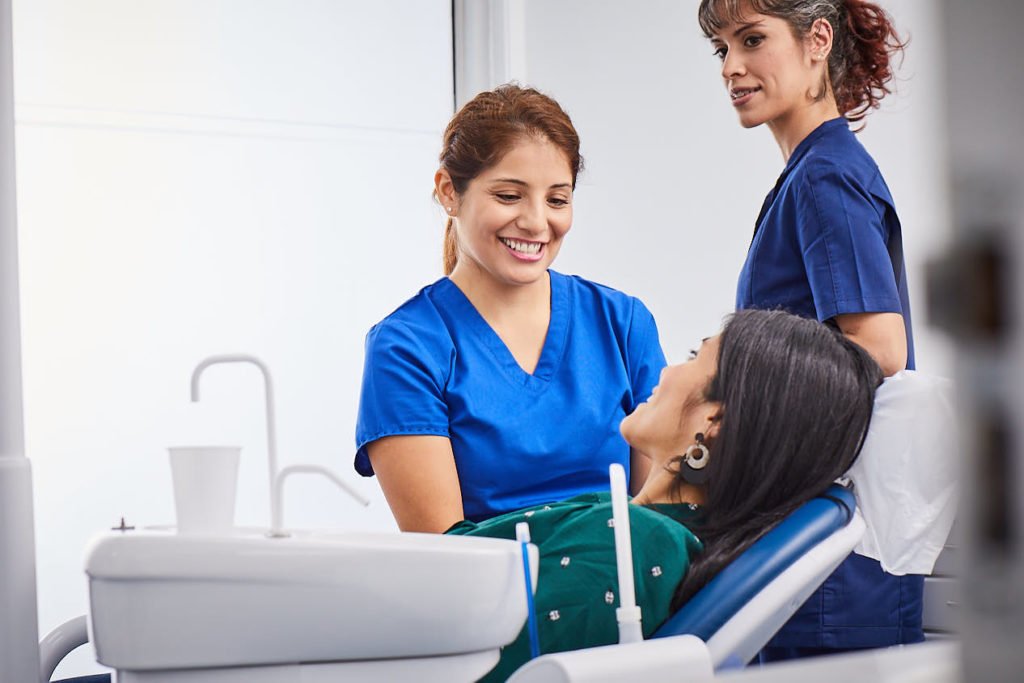 Implementation
Colosseum Dental Group's IT solutions relied on Microsoft's ecosystem so building on Azure was an inherent next step for the company. CDG had already worked with Zure on previous assignments and had been happy with the cooperation, so they wanted to continue on the same path with a trusted partner.
When a patient visits a dental clinic, they receive an NPS survey asking about their experience of the visit at the specific dental clinic. Zure built a middleware that connects the NPS tool and CDG's extracted patient data storage and enables communication and data management between CDG's databases and the NPS application. The middleware receives the data from customer information systems in a CSV format, converts it into a tabular format, and then transfers it into the NPS tool as scheduled in JSON format that the NPS application can easily process. After this, the NPS application sends out an email or text message survey to the customer at a certain time after their visit to a dental clinic. The data processed by the middleware is then removed from the data storage in accordance with the information security regulations.
Without the middleware integration solution, Colosseum Dental Group would have had to unify their application layer in all operating countries, which would have been a massive project with high costs and a large workload. But now with the middleware in place, the patient information systems do not need to be in direct contact with the NPS application. The multitenant middleware solution did not require expensive components or high upfront costs. The middleware is deployed one country at a time to guarantee seamless data management between all databases and operating systems. The solution sends a data transmission from the databases once a day and country regulations and data sources determine whether the customer receives an email or a text message survey. The system sends out thousands of surveys a day.
Issues during the project
Our data, in general, includes personal data and data concerning people's health. Security, data protection, and doing things the right way is fundamental to us and we aim to be a reliable and trustworthy operator in everything we do. Zure understood this from the get-go, and we have been extremely happy with the cooperation.

Petteri Pasanen, Group Head of IT Operations, Colosseum Dental Group
When dealing with people's personal data, building a solution that complies with the European General Data Protection Regulation (GDPR) is of primary importance. In the case of the middleware the data and files of each country needed to be held separate and the transferring of the data required to be secure and reliable to keep Colosseum Dental Group's dental clinic's customers' information safe.
Achieved benefits
With the solution in place, Colosseum Dental Group has significantly increased the level of automation in their NPS process. Employees at the dental clinics do not have to manually extract data from their customer information systems and manually send out NPS surveys anymore. The survey emails and text messages are now automatically sent out to the correct customer at the desired time, so Colosseum Dental Group's dental clinics' employees do not have to use their time and effort for the process. CDG can now form a comprehensive understanding of the level of customer satisfaction and customer experience at their dental clinics.
Because the middleware receives the data from customer information systems in a CSV format and transfers it forward in JSON format, it can offer useful customer data in an easy-to-process format to be used for future business purposes. The new solution is implemented directly in new countries of operation, so Colosseum Dental Group's IT department does not have to go through any major systems reform in each country when expanding.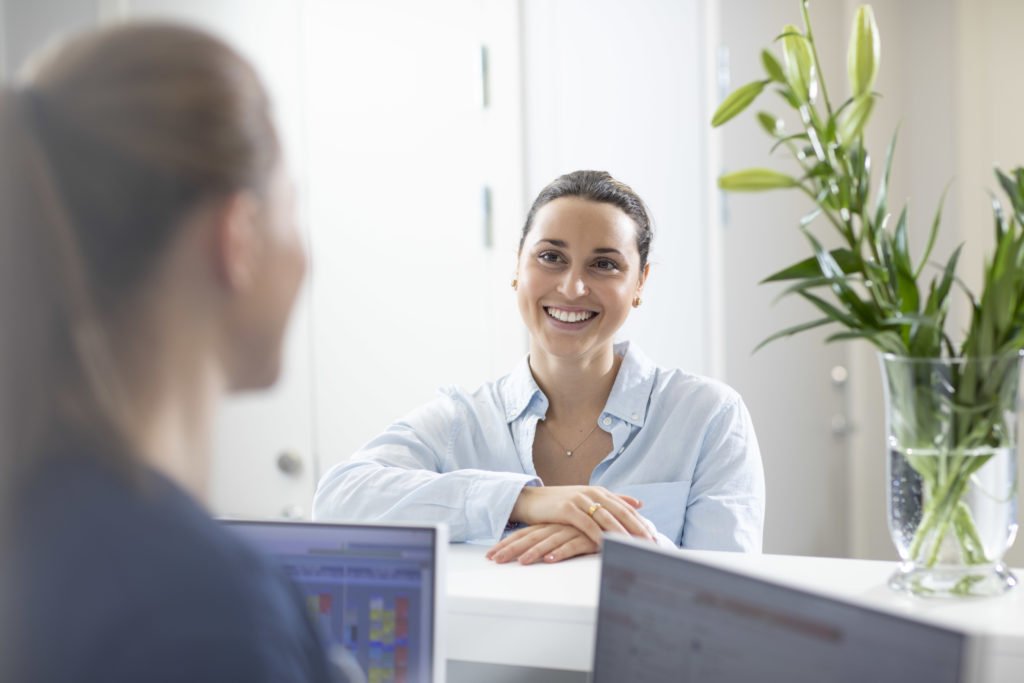 Plans for the future
The project is now in a ramp-up phase and the solution is implemented in each country one at a time. The middleware is quickly and easily scalable, so the implementation proceeds on the terms of other applications and stakeholders. All parties have been happy with the project so far, and new possibilities for further cooperation around development on Azure are currently being discussed. No major issues or problems were encountered and both Colosseum Dental Group and Zure are interested in and excited about new opportunities to be built together.
While the middleware integration solution is not an integration platform, the solution was built with the same building blocks and principles as all Azure-based iPaaS platforms are built with. The solution shows a blueprint for CDG's future integration needs as the digital transformation of processes and ways of working proceeds in the group in forthcoming years.
Our role
When building a middleware for an international company, the project involves a lot of communication and coordination between all parties involved. In this case, Zure had a crucial role alongside Colosseum Dental Group's project management in coordination and communication between representatives of each country, the NPS tool representatives and Colosseum Dental Group's group IT. Although the project was not technically overly advanced, the international aspect including the solutions scalability to multiple countries, DevOps practices in different countries as well as future opportunities made the project interesting for Zure's experts.
About the customer
Colosseum Dental Group is a leading dentistry company in the European dental services market. Colosseum Dental Group operates more than 650 modern, well-equipped clinics and 50 labs in eleven European markets. The Group generates over 1.1 billion yearly revenues. More than 11,000 skilled dental professionals conduct high-quality treatments covering all specialties, focusing on excellent patient care.