Welcome back, today it's again Whoseday time! The year has changed and we all certainly hope that this year will be significantly better than the previous one. Today we get to know Kristina, who is full of new energy after the holidays. She is responsible for the financial management of Zure and holds several threads in her hands at the same time. Through the chapters, she strives to create growth and success for Zure.
Kristina is a financial management professional with a positive attitude. She has gained work experience in several different fields and her goal is to always strive forward in her career.
🎙 Why Zure?
I wanted a calmer work environment compared to my former job. I also felt that it was time to look at new challenges. Zure was able to offer that in the role of the company's internal financial management. I was already familiar with the company. From the beginning company's industry and Zure's culture seemed interesting and inspiring.
🖥 Has remote-work changed the way you work?
In fact, I am used to working remotely, so I haven't noticed that the situation would have brought any major changes in the way we work. Nowadays going to the office seems like a bigger project. Of course, I miss my colleagues and our lunches together. Fortunately, sometimes I go to the office to meet other people than my own family (taking safety distances into account, of course).
❄️ Where do you get strength for the workweek?
My colleagues and their support. Also, coffee breaks with my co-workers brighten up the day. I also go for a walk during the workday. Especially now in such wintery landscapes, it's nice to pop outside.
✨ New Year's resolutions:
I decided not to make New Year's resolutions for this year. Instead of that, I decided to set goals because the goals are easier to achieve! 😉 One of my goals for this year is to take even better care of my well-being during such challenging times.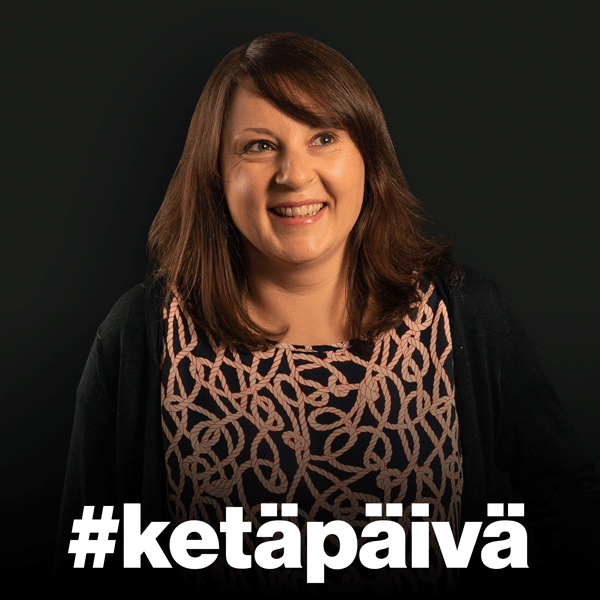 Join us! 💡