In a complex port and logistic ecosystem, communication between stakeholders plays a crucial role both for the port, in terms of competitive position, and for the private stakeholders to increase efficiency. ln the port of Antwerp-Bruges, sharing data between different logistics players could save up to a billion euros.
NxtPort was founded in 2016 when several leading maritime and logistic companies and industry associations joined forces to address key challenges faced by the Port of Antwerp players. This resulted in Nxtport offering a state-of-the-art and innovative 'smart data sharing' platform that contributes to digitizing logistics, maritime and industrial processes.
To cover the international expansion in chemical and petrochemical hubs around the globe, NxtPort International bv was founded in 2021.
"Zure provides more than just technology. Zure has been a committed partner with a customer-first approach. They are no-nonsense and have a hands-on approach which has led to common trust and prosperous collaboration."

Geert De Wilde, CEO, NxtPort International
Challenge
The maritime industry has been conducting business in a traditional way for over 400 years. With the advent of technology and the increased number of deliveries due to e-commerce, it had become time to move towards more innovative and efficient solutions.
Each shipment has many stakeholders involved. Some shipments need up to 15 companies to collaborate in shipping of one container from one part of the globe to another. All communication in this complex environment with a huge ecosystem of ports, logistics partners, and other stakeholders was decentralized. The stakeholders had no visibility or transparency into each other's data which lead to an unsustainable supply chain. A solution was needed to enable the industry to grow sustainably and greatly improve data sharing and communication between all parties.
That is where NxtPort's data-sharing platform comes in. NxtPort International was founded to deploy NxtPort's, operating part of the digital landscape of Port of Antwerp-Bruges, data-sharing platform into international ports outside of Antwerp, especially into chemical hubs in various large international ports such as Houston, Singapore, New Zealand, Australia, Vietnam, The Netherlands, Belgium.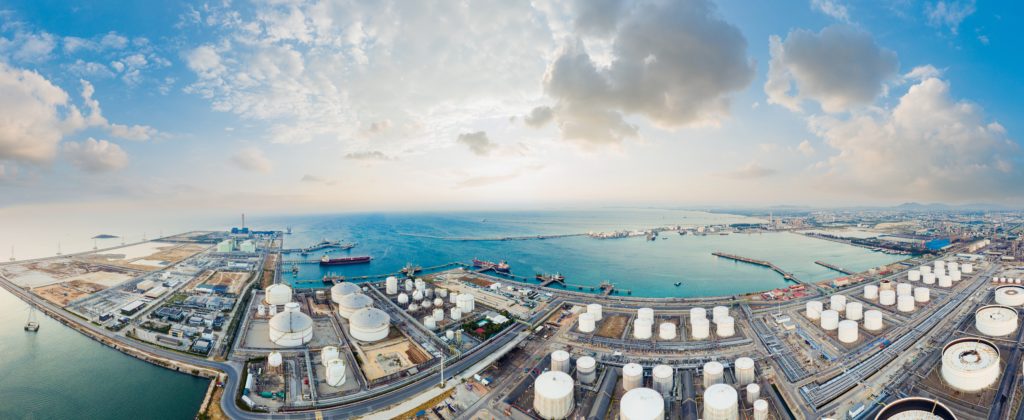 Goal
The platform needed to become globally scalable and secure to all stakeholders in the complex operating environment. The platform aimed to be a centralized data and communication solution for exchanging data between different operators of the logistics chain. End-to-end data sharing between various kinds of operators with various applications and cloud services should happen in the most secure way possible.
With many stakeholders come many different interests and needs for a common platform. The platform needed to provide global data for local operators, ensuring sustainable supply chains, standardized data, and useful and relevant data for different applications and parts of the supply chain. The goal was to offer a platform that would offer interoperability and enable collaboration and co-creation between organizations. The platform still needed to be a neutral solution keeping data providers in full control of their own data. Security was of utmost importance for the success of the solution.
Implementation
The data platform was first deployed in 2016 on Microsoft Azure to bring visibility and efficiency to the end-to-end supply chain. Microsoft was one of the three partners at the start of the platform,
The initial version of the data-sharing platform was built using open-source containers and systems like Kubernetes. To make the platform more scalable and sustainable, the development needed to move from open source to using more standard Azure components. Using more standardized assets and components ensures faster time to market for new features and a more reliable platform that adapts to changes in the operating environment a lot faster.
Zure led the architecture in the project and was responsible for the architectural design of the new platform. Zure helped NxtPort International to create business cases, user stories, and technical design. Zure's experts also worked as part of a bigger development team with experts from different companies.
Security was a critical concern throughout the implementation. Every selection of components was done with data security as a priority as the platform aims to be the data backbone that connects all stakeholders in the logistics chain. Zure has advised NxtPort International on Azure best practices, and data governance to guarantee the best possible outcome for the platform.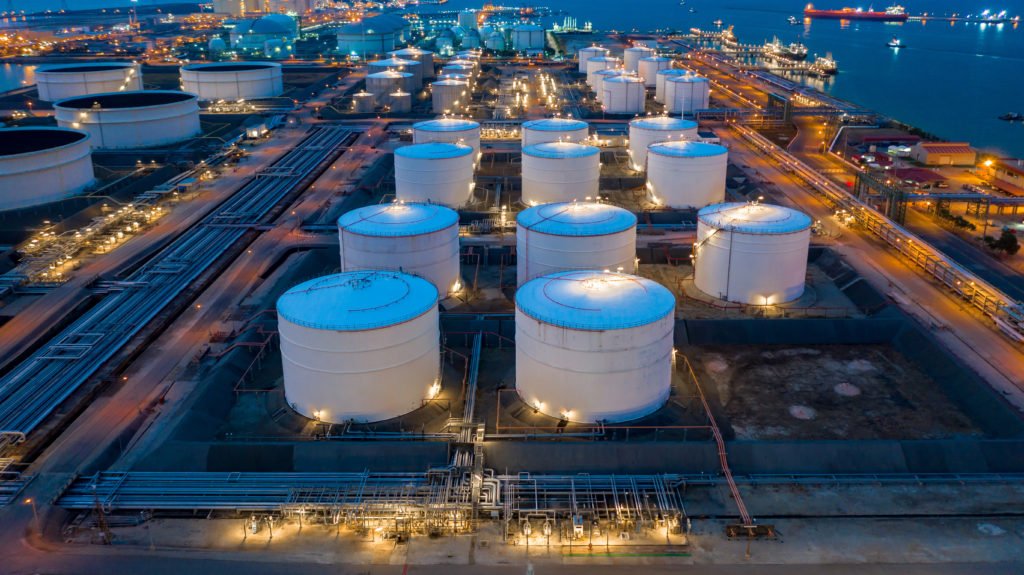 Challenges during the project
Redesigning and reworking the Identity and Access Management system was one of the most interesting challenges of the project. Since the platform had initially been built for local use in the Port of Antwerp, the Identity and Access Management system started very different from what It should be in an international environment. IAM was completely redesigned and renewed during the project and now meets the requirements of being globally scalable, accessible, and secure keeping the platform open and accessible and ensuring a fast onboarding of new customers.
Another important factor was to balance between keeping the data-sharing platform open and accessible enough but still, it being secure to all data providers. It was important that customer onboarding be as quick as possible and that the barriers to entry were as low as possible. There needed to be a strict separation between data sharing and marketplaces.
Achieved Benefits
A strong foundation with strong connectivity has been built. The platform is now globally scalable and secure for all stakeholders involved. Supply chain partners from all over the world can securely share their data while still maintaining full control of their own data. The platform connects stakeholders for significant improvement in efficiency and compliance.
The data-sharing platform is easy to maintain and support. From NxtPort International's customers' perspective, the platform is easy to connect to and it offers the possibility to share data and communicate with several stakeholders using a single connection. Point-to-point communication between different vendors is now greatly reduced.
Data flows over the platform or it can be stored in secure personal vaults. All data providers have complete control of their data, and all parties can rely on the fact that their data is securely and sustainably handled on the data-sharing platform. NxtPort International's target customers in the end-to-end liquid bulk supply chain benefit directly from sharing their data to ensure sustainability and maximum energy efficiency. Customers now also can monetize their data if they wish to.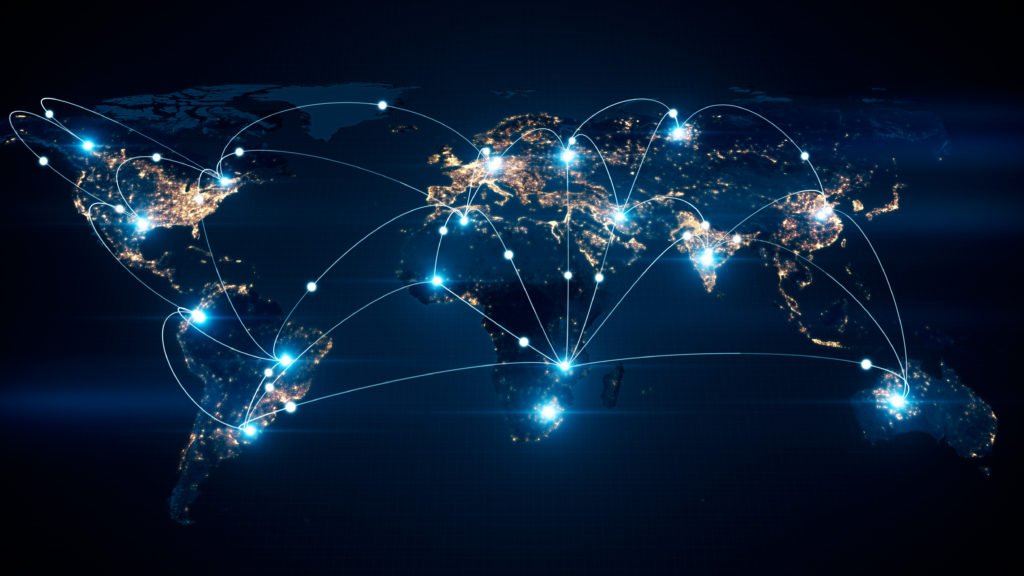 Plans for the future
The platform went live in September 2022 and is now onboarding global customers.
There is a lot of potential and a lot of ideas for further development of the platform. Keeping the solution meant for a complex environment as simple and resilient as possible is crucial. The platform is being constantly improved and the collaboration continues.
New standards will be introduced to the operators of NxtPort International's target industries in the coming years. This means that the data-sharing platform will need to constantly evolve to better fit NxtPort International's customers' needs. In a few years, there will also be a lot more real-time data being received by the platform constantly with data coming in from IoT devices and measurement points. Quick and easy access to this data will be key.
The next challenge NxtPort International and Zure will take on is how to serve NxtPort International's current target group of more traditional industries while at the same time making the platform answer to newer, high-tech, and new energy industries' needs. Cyber security will of course remain the focus for all future development of the data-sharing platform.
"We're not thinking of parting ways with Zure. The cooperation works so well that we see no need to change what we have."

Mark De Keyser, CTO, NxtPort International
Our Role
The maritime and logistics industry is a complex environment. Learning the business and its terminologies, end-to-end chains, and how everything works together was an interesting challenge for Zure's experts responsible for architecture and working as a part of the development team. Zure guided NxtPort International and the development team at every step of the way to ensure a secure and scalable platform built on Azure components that support the main goals of the data-sharing platform.
"We hugely appreciate the predictability and transparency of working with Zure. There were no large surprises and issues were always solved fast. The initial goals have been achieved and now the work continues."

Mark De Keyser, CTO, NxtPort International