Kuusakoski is Northern Europe's leading recycling services company. Their strength is based on competence with materials, recycling, and environmental technology, born as a result of decades of active development. With a history that spans over 100 years, Kuusakoski is a reliable partner and a pioneer in the circular economy, committed to serving customers in accordance with the values of a stable family business.
Kuusakoski wanted to improve their customer experience and build a new customer portal that would serve all their customers regardless of size or industry. Together with Zure, Kuusakoski renewed their customer portal, decreased their customer service's workload significantly, and improved the user experience of all their customers.
"The project was highly successful, and we have achieved our initial goals. It has been great to see how Zure's experts have understood our needs and vision."

Mikko Kaskismaa, Key Account Manager, Kuusakoski Recycling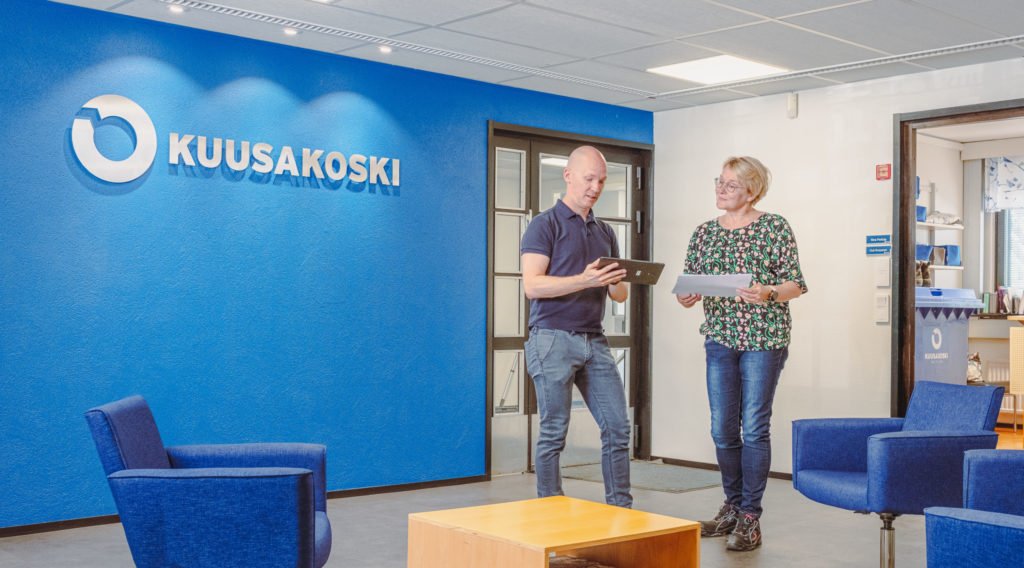 Challenge
Digital solutions play a key role in today's customer experience. Kuusakoski aims to offer the best customer experience in their field. The company's old extranet service had reached end-of-life status. The system relied on old technologies and did not provide the functionalities needed to meet Kuusakoski's customers' needs.
Kuusakoski's old eService had mainly been used by some of Kuusakoski's largest customers and mostly for certain order types. In most cases, customers contacted customer service each time they wanted to place an order. This led to a process where the service level was not up to Kuusakoski's own strategic standards. It also left their customer service personnel with a big workload.
The company's IT department had grown smaller over the years, so they needed to find an expert partner to help the building of a new customer portal. The portal plays a key role in meeting Kuusakoski's strategic goal of the best customer experience in the field.
Goal
The goal of the project was to build a customer portal that would serve Kuusakoski's customers of all sizes and their needs regardless of industry. The old extranet was to be replaced with a customer portal that uses modern technologies and provides top-notch customer experience for all customers and significantly lowers the workload of Kuusakoski's customer service in standard order processes.
The portal aims to be as easy to use as possible so that all customers would move from placing orders by phone to using the platform. Offering good usability and flexibility would play a key role in expansion of use and getting all customers to use the new portal. with the expansion of use. A fully digital customer support would significantly lower the workload of Kuusakoski's customer service and give their customers improved visibility and control of their orders.
As Kuusakoski aims to offer the best customer experience to its customers, the company is also becoming more data driven. In order to support this goal, the portal needed to improve reporting and give all relevant internal stakeholders improved visibility into their data and access to relevant reports. The new portal should provide Kuusakoski's customer service with reports and client information details to make their data more visible and usable.
Implementation
Kuusakoski did a lot of research on different clouds. The company relies heavily on Microsoft's technologies, so they were already familiar with Microsoft's ecosystem so Azure was a natural choice for them. Azure offers a lot of resources for development and an environment that meets Kuusakoski's needs now and in the future.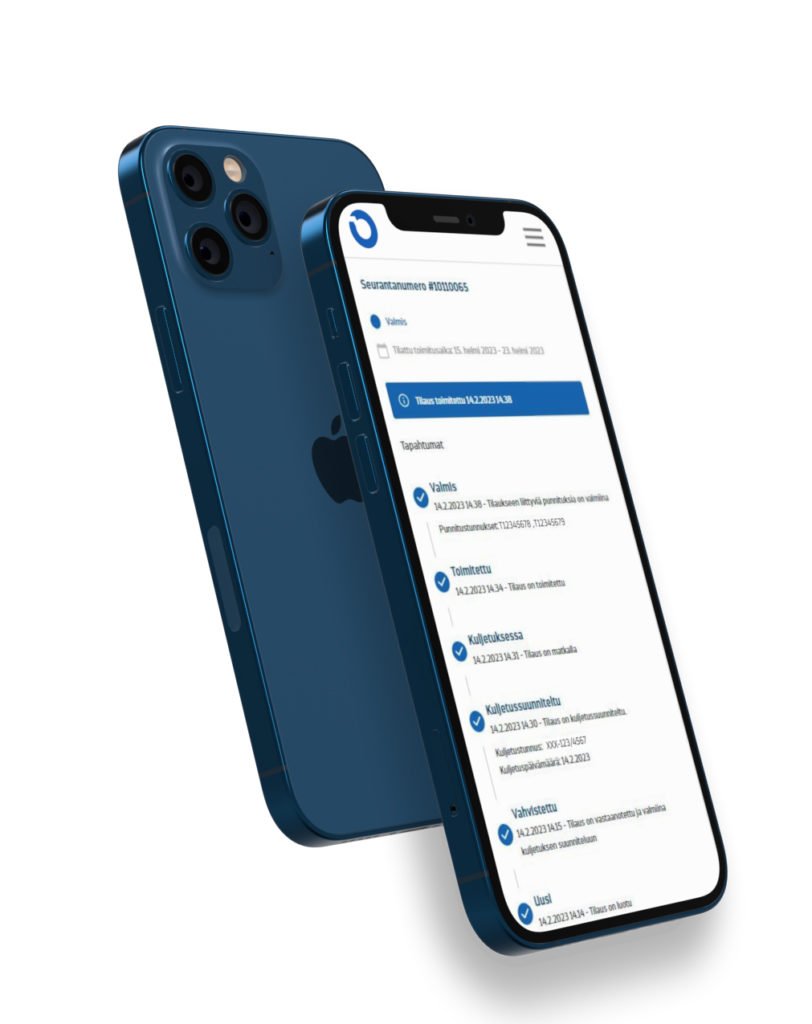 The former extranet was replaced by a new customer portal. The new portal synchronizes information between many Kuusakoski's systems and platforms like the ERP and their logistics planning system.
The new portal isn't as dependent on the ERP as the old extranet was, which gives Kuusakoski much better opportunities for successful ERP renewal when it becomes relevant without it affecting their customer portal and customer experience.
Challenges during the project
Kuusakoski offers a wide variety of services for waste material collecting, processing, and upgrading it into new raw material. This means that even their most basic order processes can be quite complicated. Initially, the project lacked a clear view of how the orders should be placed and what the process would be like. With transparent design and development practices and a tight feedback loop, we were able to iterate the design to reach the optimal, final form that would guarantee the best results for Kuusakoski and their customers.
The new customer portal's integrations into Kuusakoski's ERP and other systems were challenging as they used a lot older technologies than the new portal. It required a lot of work, continuous dialogue, and cooperation between all stakeholders to get all relevant information flowing from the old extranet and their ERP into the new portal. Initially, Kuusakoski had another partner for the development of internal APIs but as that cooperation didn't yield results, the work was transferred to Zure's experts for successful delivery.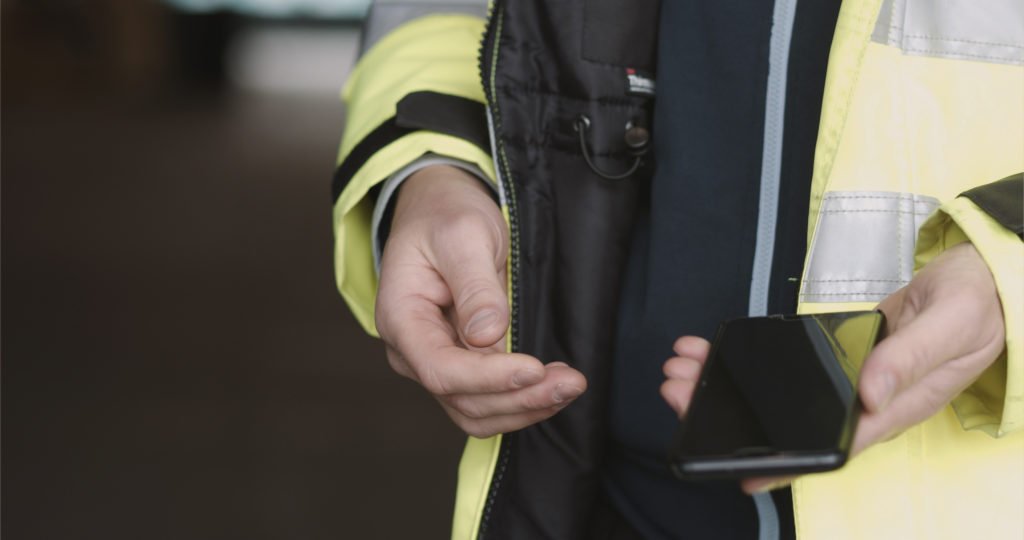 Achieved benefits
The customer view in the portal offers Kuusakoski's customers improved visibility and control over their orders. Customer service's workload was smoothly transferred to customers. The new process enabled by the platform significantly decreases the amount of manual work and the chance for errors.
The customer portal offers Kuusakoski improved reporting and analytics capabilities. They now have full visibility into what kind of orders they get, the frequency of orders, and all data related to their customers' orders. This will give Kuusakoski the capability to predict customer behaviour which will help them manage and optimize their production and services. This also gives them the possibility to suggest services for customers and be more proactive in their customer experience.
"The project has gone smoothly, and we have had many nice moments during the project. Everyone involved has been highly skilled and all-around nice."

Teemu Niemelä, IT Manager, Kuusakoski Recycling
Plans for the future
Kuusakoski's employees have now gone through internal training and have successfully taken the portal into use. The next step is to launch the portal to their customers and get all their customers to start using the portal. After the launch, feedback on the new portal and customer experience will be collected for future development purposes. Changes and modifications will be made to the portal according to customers' feedback.
The cooperation has sparked many interesting possibilities and opportunities for the future development of Kuusakoski's digital solutions. After the customer portal has been successfully launched and taken into customer use, many possibilities lie ahead.
Our role
The project has been challenging and interesting for Zure's experts. The most rewarding part of the project has been the chance to do many things for the first time and grow professionally. Kuusakoski's experts get a lot of praise from Zure for their active lead and vision. Kuusakoski has given Zure free hands on many executions but has also guided into the right direction continuously and offered visibility into how they use the portal and what they need from it in their everyday work.
Whether you're looking to assess or modernize existing applications or build completely new solutions, read more about our software design and development services and let's get in touch!